England and Pakistan are facing each other in a three-match Eng Vs Pak T20 International series, with the first match at Trent Bridge, Nottingham.
England have recently given a 3-0 thrashing to Sri Lanka in a T20 series and would love to replicate their performance. However, one must keep in mind that Sri Lanka is a much weaker side compared to Pakistan. That said, a 3-0 victory clearly indicates that the English squad isn't feeling rusty due to the COVID-19 induced pandemic.
Meanwhile, Pakistan had handed a 2-1 defeat to Zimbabwe in their most recent T20 series. Like Sri Lanka, Zimbabwe are also weaker, so Pakistan shouldn't be feeling too happy due to that victory.
In England, Pakistan will face a very strong side. After all, England have won 8 out of their previous 10 T20 series. Their talent in white-ball cricket is unquestionable.
But, if we dig further, we'll find something very interesting. Of the 2 series where England failed to register a victory, one was with none other than Pakistan. England and Pakistan drew a 3-match T20 series, which incidentally was also played in England.
This should give a lot of confidence to the Pakistani team, which over the years has caused more upsets in the cricketing world than any other team. But, we should keep in mind that England are the Number 1 side in T20 cricket and Pakistan the Number 4 side.
England vs Pakistan T20 Series Winning Predictions & Betting Tips
At Fun88, our analysts think that England have the talent to beat Pakistan in the upcoming 3 matches T20 series and emerge as winners. Therefore, betting odds are in England's favour to win the next series against Pakistan in July 2021.
All the matches are happening in England, which does give a bit of edge to the hosts over Pakistan. Pakistan have talent, but they will have to curb the tendency of being a talented yet erratic bunch of cricketers.
Our experts think that odds are in England's favour to win the T20 series against Pakistan by 2-1. Read on as we explain which players from both teams will play a critical role in the series.
Key Players for England in the T20 series against Pakistan
Dawid Malan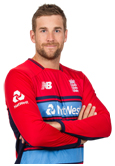 Dawid Malan is a prolific T20 batsman, having achieved the highest-ever rating points for a batter in T20 format last year. Malan impressed everyone when he scored 173 runs in 3 T20 matches against South Africa last year. With a batting average of 47.4, he is sure to cause a lot of anxiety in the Pakistani camp.
Eoin Morgan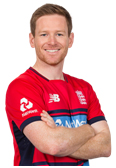 No other captain has dominated white-ball cricket the way Eoin Morgan has in recent years. England won the ODI World Cup in 2019 under his captaincy. As a batsman, he inspires confidence and has often won matches for his team. He has scored 18 half-centuries and has an average of 29 in T20 matches. His destructive batting and astute captaincy is going to cause some concern to Pakistan in the upcoming series.
David Willey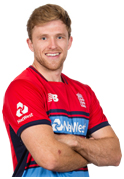 David Willey is one of the players who quickly rose to fame but then was ignored by selectors because of the emergence of Jofra Archer and Sam Curran. As a left-handed medium-pacer, he played an important role in taking England to the 2016 T20 World Cup final. He was the leading wicket-taker for England in that tournament. When Willey plays, the chances are that he's going to take wickets. He has taken 37 wickets in 30 T20 matches and can be a useful player in the upcoming series.
Jonny Bairstow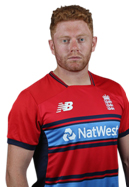 Think of Jonny Bairstow, and you think of him hitting boundaries all over the park. Bairstow's attacking style is evident, as he has a strike rate of 137.2 in T20 cricket. He's a huge success in the Indian Premier League (IPL), too, with an average of 41.4. Bairstow's hammering of bowlers is one reason that England are at the top of white-ball cricket. He's likely to take forward the same form in the series against Pakistan.
Key Players for Pakistan in the T20 series against England
Babar Azam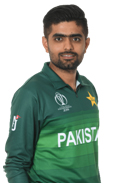 If England had Dawid Malan, Pakistan would have Babar Azam. Azam is currently ranked Number 3 worldwide in T20 cricket, and rightfully so. He has a batting average of 47.3 in the shortest format of the game. But, more than the batting average, what impresses most people about Azam is that he rises to the occasion. He has a knack for performing well in crucial matches, and he leads his side by example. That's the reason he's their captain as well. England will have to watch out for Azam because if he explodes, he might just win the series for Pakistan.
Mohammad Rizwan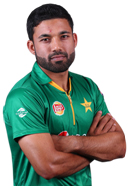 As a wicketkeeper-batsman, Mohammad Rizwan is an integral part of Pakistan's T20 side. He has a batting average of 44.4, which gives a lot of depth to the Pakistani team. Rizwan is also looking in good form, as he and Babar Azam made a 197 runs partnership in a T20 match against South Africa. Rizwan has the talent to score big and quick, as is evident from a strike-rate of 127.3 in T20 matches.
Shaheen Shah Afridi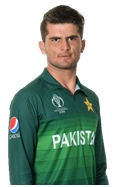 This left-arm 6-foot 6-inch bowler has been the talk of the town ever since he made his debut. He can bowl quick at around 90 mph and can also hit the right areas to trouble batsmen. Shaheen Afridi's talent is evident because he plays in all three formats of the game. In the T20 format, he has taken 27 wickets in 25 matches at an average of 27.4. But, these numbers don't speak of his immense potential. Will he trouble the famed English batting line-up? Well, let's wait and watch.
Mohammad Hafeez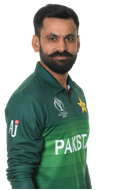 Mohammad Hafeez played a key role when Pakistan and England met in a T20 series last year. He scored 69 runs (on 36 balls) in one match and followed that up with a brilliant 86-run knock (on 52 balls) in the next match. No wonder that he was adjudged the 'Player of the Series.' Hafeez is a T20 veteran, having played 106 matches. He has scored 2,388 runs at an average of 27.1 and has taken 55 wickets at an average of 23. By all counts, he's going to play a key role in the series against England.
Faheem Ashraf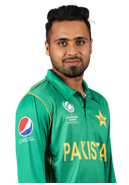 Faheem Ashraf is a bowling all-rounder who plays a vital role in his team. He's a talented fast bowler who can also be a pinch hitter in T20 matches. His figures don't reveal his true potential. In 42 T20 matches, Ashraf has taken 35 wickets and has a batting average of 11.8. Pakistan must be hoping that Ashraf shines in the series against England so that he can be a regular fixture in their team.
Ready to bet online on Fun88 India?
Both England and Pakistan have talent, and the T20 series will likely be a tight one. However, odds favour England to win the series by 2-1. Keep reading on Fun88 because we'll bring for you the best betting odds, tips, analysis, bonuses, and rewards for the England vs Pakistan T20 series.
Star it if you find it helpful.